For nearly 20 years, Interop Technologies has been the leading cloud messaging provider to mobile operators in the CCA. Our Legacy Messaging replacement strategy has helped these operators realize cost, management and maintenance savings from the cloud, preparing them for the next ten years of messaging built on Rich Communication Services (RCS). We are extremely excited about our impact in shaping the future of mobile communications and helping our regional carriers to realize the benefits of the cloud.
We hope you'll join us at one of the events below or schedule a time for us to discuss how our Legacy Replacement Strategy and Industry Leading RCS Suite can reduce costs and generate new revenue.
Visit Us at Booth #701.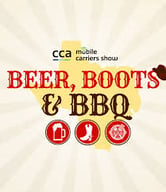 Interop Technologies is proud to sponsor the MCS2020 Networking Event
Date: Monday, March 30 from 6 - 9 p.m.
Location: Backyard-Dallas
Networking Event: Beer, Boots & BBQ
Join fellow attendees for a fun, casual night of networking in one of Dallas' coolest Backyard hangouts with local craft beer and the best of the Texas grill. Don't forget to come in your best Western attire and throw your hat in to be named Best Dressed! Free with MCS Registration.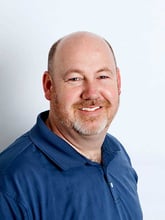 Michael Slamka, Director, Customer Relations, Interop Technologies
Date: Wednesday, April 1 at 10:30am
Location: Room D1, Ground Floor, Sheraton Dallas Hotel
Session 103: Capturing the 24-Hour Customer (Marketing/Customer Service Track)
Once upon a time, being a 24-hour customer meant perusing the Sears Catalog, flipping the channel to Home Shopping Network, or driving to the only Walmart Supercenter in town. Now, customers of all ages can shop anywhere and at any time with their phone or computer. What are you doing to make sure you keep them? Come to this session and hear stories and strategies for keeping customers through loyalty programs, building relationships with younger generations, and creating a retail plan that thrives in the 21st century.
Additional speakers include:
Darlene Howell, Customer Relations Director, Appalachian Wireless - moderator
Alicia Tripler, Director of Sales and Customer Development, Nex-Tech Wireless
Tim Quinlivan, VP of Sales/Marketing/Customer Success, AwareX
---