Join Interop Technologies at Mobile World Congress 2019 and learn about how we're at the forefront of the innovation happening around Rich Communication Services (RCS)!
RCS Business Messaging: The Future of Brand Communications
Interop Technologies is proud to sponsor the MWC 2019 GSMA Future Networks Programme Seminar. Make sure to register for this highly-anticipated event where key players in the industry will provide updates on the current state of RCS and the Business Messaging market, as well as discuss new opportunities and the strategic vision for RCS. Josh Wigginton, VP of Product Management at Interop Technologies will also serve as a speaker for seminar.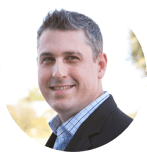 Monday, 25 February 2019
3PM - 5PM
Barcelona, Spain

Register Online
Interop Technologies is a leading provider of virtualized communication networks and cloud-based managed solutions for mobile messaging, voice and connectivity. Learn more about our RCS Business Messaging Platform.