As an MVNO, you know its crucial to keep your offerings updated in order to compete and win in your market. Subscribers are demanding the richer messaging Over The Top competitors are offering, while they monetize your subscribers. Rich Communications (RCS) allows you to take back control of the messaging experience by making it native with full feature parity, thus shifting the paradigm and delivering back to the operator to deliver new revenue opportunities from the Messaging-as-a-Platform (MaaP) ecosystem. Interop delivers a complete RCS solution with MaaP connectivity from the cloud to: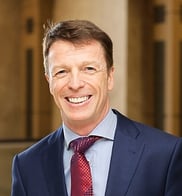 Fintan Lawler, Regional GM EMEA, Interop Technologies
MVNOs World Congress, Thursday, April 26 at 12:30pm
MVNO DISRUPTORS
- Service innovation track
Rich Communication Services: The foundation for Messaging as a Platform and subscriber monetization.
How are changes in market behaviour driving services growth and require rich messaging?
Why and how does RCS enhance the subscriber experience and enables mobile enhanced commerce?
Monetizing subscribers through messaging