Messaging-as-a-Platform (MaaP)
The New Messaging Ecosystem is Happening Now!
The rapid development of new digital technologies and consumers' growing demand for enhanced communication capabilities has lead a global transformation in mobile messaging. Messaging as a Platform (MaaP) is a messaging ecosystem, built upon the technical foundation established by the Rich Communication Services (RCS) universal profile to advance today's business to consumer interaction and ultimately drive new business models for operators.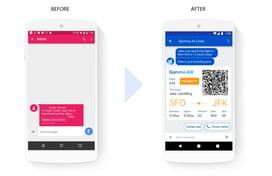 Combining advanced messaging capabilities from RCS with chatbots, AI, APIs, and plugins, enables operators to deliver conversational commerce experiences for their subscribers with A2P RCS messaging and retain the global ubiquity and subscriber trust that business messaging provides today.