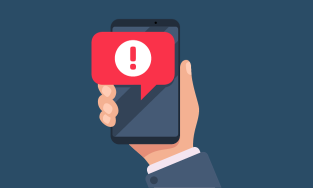 Targeting and Eliminating Unlawful Text Messages
CG Docket No. 21-402
In an age where communication technology is advancing rapidly, the Federal Communications Commission (FCC) has been actively working to protect consumers from unwanted and potentially harmful text messages, including robo-texts. Below we will explain the implications and requirements of FCC's Rule and Order 23-21 concerning robo-texts, focusing on common attack vectors, and the methods used to mitigate risk and ensure operator compliance.