FORT MYERS, Fla. & SAN JUAN, Puerto Rico—Aug. 24, 2017— Interop Technologies™, a global provider of advanced communication networks and cloud-based managed services, today announced that it was selected to provide its virtualized IP Multimedia Subsystem (IMS) Core to Open Mobile, a mobile network operator that provides flat-rate, unlimited wireless communication services throughout Puerto Rico.
Interop's IMS Core is built on 3GPP standards with added architectural benefits that ensure cost-effective performance and scaling, while providing the foundation needed to launch the latest in advanced IP services from the Interop CloudTM. IP-based solutions available on top of Interop's IMS Core include: Voice-Over-LTE (VoLTE), Emergency Local Breakout (LBO) for VoLTE Roaming, Rich Communication Services (RCS), Voice-Over-WiFi (VoWiFi) and IP Short-Messaging Gateway (IP-SM-GW).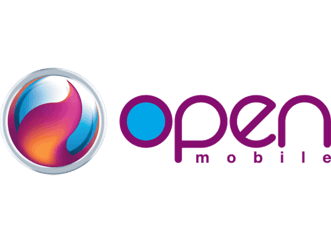 "Open Mobile is a leader in their market and we've enjoyed working with them for years, so we are excited to help them solve VoLTE roaming challenges with our virtualized IMS Core," said John Bickford, Senior Vice President America's at Interop Technologies. "In addition to solving the complex challenges surrounding VoLTE Roaming, our solution allows Open Mobile to seamlessly rollout additional IMS services in the future, providing flexibility and savings."
"We have relied on Interop Technologies' private cloud messaging solutions for more than six years and we thoroughly trust their solutions and technical expertise," said Neville Cruz, Chief Technology Officer at Open Mobile. "This made it easy for us to choose Interop's virtualized IMS Core to start our transition to the new All-IP services network."
Through Interop's cloud-based IMS Core, Open Mobile will first implement Interop's Emergency LBO for VoLTE Roaming solution to enable local emergency calling for inbound VoLTE roaming subscribers. Interop's flexibility enables Open Mobile to add additional IP services effortlessly, as their business needs evolve.
Interop Technologies will be exhibiting at Stand #S.956 from September 12 -14 at the upcoming Mobile World Congress Americas in San Francisco.
About Open Mobile
Open Mobile is a leading wireless communications company on the island. It was established on June 12, 2007. It has a solid, modern and updated network that provides a flexible and high quality service to its customers. Currently, Open Mobile generates more than 300 direct jobs and operates over 110 stores and distribution points. For more information on the products and services offered by Open Mobile you can visit www.openmobilepr.com.