FORT MYERS, Fla.—March 25, 2014—Interop Technologies™, a provider of core wireless solutions for advanced messaging, over-the-air handset management, policy control, and connectivity gateways, today announced that it has partnered with Intrado Inc., a subsidiary of West Corporation and a leading provider of 9-1-1 technology solutions, to enable TXT29-1-1 service for Nex-Tech Wireless subscribers. The technology leverages the Interop Technologies cloud Short Message Service Center (SMSC) and the Intrado Text Control Center (TCC) to enable Nex-Tech Wireless customers to send SMS messages requesting emergency assistance to the appropriate 9-1-1 call center.
Nex-Tech Wireless, headquartered in Hays, Kansas, provides wireless service to subscribers in 43 counties in Central and Western Kansas. By enabling TXT29-1-1 service, Nex-Tech Wireless becomes the first mobile network operator to offer this significant emergency service in these areas.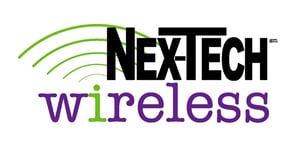 TXT29-1-1 as a complement to voice 9-1-1 is not yet available in most areas of the United States, so Nex-Tech Wireless is among the first network operators to offer the innovative service to its customers. The Federal Communications Commission has proposed a rule requiring operators nationwide to support text-to-9-1-1 service by year-end.
"Our TXT29-1-1 capabilities, enabled by Interop Technologies and Intrado, will provide our subscribers and their families with greater safety and peace of mind, particularly during severe weather," said Jon Lightle, President and CEO, Nex-Tech Wireless. "We are proud to deliver the latest emergency communications services to our communities."
"Through our partnership with Intrado, we are pleased to enable TXT29-1-1 service for Nex-Tech Wireless subscribers," said John Bickford, Senior Vice President, Regional US and CALA, Interop Technologies. "Our telco-grade, geographically redundant network operations centers provide the high availability and reliability essential to ensure that subscribers' SMS messages are delivered quickly and dependably in all types of emergencies."
"We applaud Nex-Tech Wireless and Interop Technologies and their commitment to advancements in 9-1-1 technology that enhance the safety of subscribers," said John Kearney, Vice President and General Manager, Intrado. "The capability to text-to-9-1-1 helps meet the growing expectations of subscribers and provides lifesaving emergency communication capabilities when speaking to 9-1-1 is not an option."