FORT MYERS, Fla. & DUBLIN —Aug. 2, 2017—Interop Technologies™, a global provider of advanced communication networks and cloud-based managed services, today announced that its Rich Communications Services (RCS) Cloud fully incorporates the features outlined in the GSMA Universal Profile (UP) 1.0.
As a complete end-to-end rich messaging solution, Interop's RCS Cloud is built to support native RCS devices through cloud-based servers and interconnects with operators worldwide. Interop's patented RCS technologies provide operators and communication service providers (CSPs) with a quick and efficient way to launch a standards-based rich messaging solution, without the expense or complexity associated with building their own IP network services.
RCS is the communication protocol to succeed the legacy short message service (SMS) and multimedia messaging service (MMS) messaging currently in widespread use today. Features include instant messaging, 1-to-1 and group chat, audio messaging, video share, file transfer and location sharing without downloading an app. Supporting UP 1.0, Interop's RCS solution enables peer-to-peer (P2P) communications among other RCS-enabled operators or cloud providers to provide service ubiquity for users globally.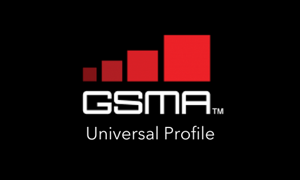 "Since the announcement of GSMA's Universal Profile 1.0, we have seen a significant amount of interest in our RCS Cloud from operators around the globe and we are currently in the implementation stages with several of them," said Steve Zitnik, EVP and CTO of Interop Technologies. "Our companies' foundation was built upon messaging technology, so RCS was a logical next step for us when we started developing it more than eight years ago. We have continued to evolve our platform as the specifications have advanced over the years and we are happy that the mobile industry is finally united on this initiative."
Implementing the UP 1.0 specifications sets the groundwork for the launch of UP 2.0, which includes the move towards Messaging-as-a-Platform (MaaP) to assist operators and CSPs to capitalize on new revenue opportunities with A2P messaging and RCS. "A variety of services and revenue generating applications will be realized through UP 2.0 through the use of chatbots, plugins, AI and third-party applications, creating a strong business case for RCS," said Zitnik. "This is why Interop has already begun implementation plans for the UP 2.0 released last month."
In 2012, Interop was the first to introduce and demonstrate full backwards compatibility and legacy interworking on a live carrier network using the Jibe (now Google) client. In 2013, after passing several rigorous tests, GSMA designated Interop as an accredited Hosted RCS solution provider. In 2014 and 2016, the U.S. Patent and Trademark Office awarded Interop patents for its RCS technology.
Interop Technologies will be exhibiting at Stand #S.956 from September 12 -14 at the upcoming Mobile World Congress Americas in San Francisco.