FORT MYERS, Fla. & DUBLIN—Feb. 8, 2016— Interop Technologies™, a specialist in virtualized IMS infrastructure and IP services technologies for telecommunication service providers, has announced GigSky as the latest customer to benefit from Interop's robust messaging solution to expedite the numerous SMS notifications needed to select the most cost beneficial roaming agreements in real time for GigSky subscribers.
GigSky is an international MVNO designed for travelers that specializes in reducing roaming charges while giving individuals and enterprises seamless data coverage globally. With service available in over 90 countries and a growing customer base, GigSky needed an effective method to manage its costs through increased control over roaming service connectivity and preferred network selections.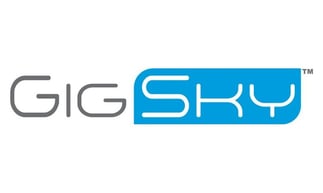 "Our goal is to actively manage our cost structure and take advantage of dynamic shifts in data roaming rates in real time, but installing and managing our own SMSC--the necessary platform for initiating SIM updates--was too costly. By using the technology expertise and robust messaging features offered by Interop's solution, we were able to get to market more rapidly with a lower overall spend," says Rich Neville, Vice President of Business Development for GigSky, Inc.GigSky uses Interop's hosted SMSC to facilitate OTA IMSI updates to allow GigSky to quickly list and prioritise all available roaming partners and networks, and to ensure the most advantageous updates are immediately extended to its roaming customers worldwide.
"Interop offers flexible routing capabilities and global reach that ideally serves our unique and complex business model. We can leverage new rates and partners in real time to ensure that our customers are enjoying the maximum benefit from our service, regardless of their location. The modular nature of the platform means that we can adapt quickly to new agreements, regional partnerships, and technologies, such as changes to our on-device app or new features," says Neville.
John Dwyer, CEO, Interop Technologies added, "GigSky is a great example of a market innovator that is benefiting from the shift towards infrastructure-as-a-service solutions within the telecoms sector; operators can focus more on business models and less on the technical hurdles. All of Interop's solutions are designed to scale seamlessly in terms of features and capacity to meet the needs of our growing customer base. We look forward to working with GigSky, and other industry pioneers as they continue to deliver new services to the global mobile industry."
Interop Technologies will be running full demonstrations and educational presentations on its entire IP services suite at the upcoming Mobile World Congress (Hall 1, stand IC02) and its executives will be on hand for meetings and interviews.
About GigSky
GigSky is a mobile technology company offering a global mobile data service designed to support cost effective, easy-to-access communications for customers. By means of its app and a GigSky SIM card, or an Apple SIM, it enables users to instantly connect to a local data network in more than 90 countries and territories. GigSky also offers services for SMB and enterprise customers and is integrated with Concur to help companies expense mobile data use.