Fort Myers, Fla.—October 7, 2015—Interop Technologies, a specialist in virtualized IMS infrastructure and IP services technologies for telecommunication service providers, today announced that MobileNation will deploy the Interop Technologies CorePlusXSM Voice-Over-WiFi (VoWiFi) solution to offer WiFi Calling service to subscribers throughout Tennessee and Kentucky.
Interop's cloud-based solution—which supports native and downloadable WiFi Calling clients—enables MobileNation subscribers to make voice calls and send text messages across any available WiFi network.
"Interop's CorePlusXSM VoWiFi solution allows us to capitalize on the immediate benefits of WiFi Calling —reducing subscriber churn, extending coverage, and reducing roaming expenses—while also establishing a seamless path to IMS and VoLTE for the future," said Mike Jaksich, CTO, MobileNation.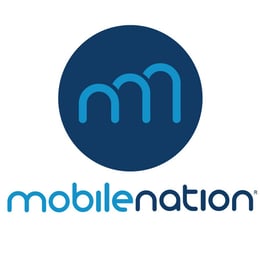 "Enabling operators to solve real operational challenges while simultaneously planning for future needs is a true point of differentiation for the CorePlusXSM suite," said Ray Vinson, Product Manager, Interop Technologies. "It's a complete end-to-end virtualized solution that allows operators to quickly and cost-effectively launch in-demand IP solutions, while laying the path for future advanced IP services."
VoWiFi is one of five IP services in Interop's CorePlusXSM suite, an innovative Infrastructure as a Service (IaaS) offering.CorePlusXSM enables companies to rapidly deploy IMS, VoWiFi, Voice-Over-LTE (VoLTE), VoLTE-Roaming (VoLTE-R), and Rich Communication Services (RCS). Additionally,CorePlusXSM provides Policy Control, Home Subscriber Server (HSS), and a Diameter Gateway to provide secure, centralized, and high-performance advanced IP communications.
VoWiFi may be deployed separately or in any combination with otherCorePlusXSM services, providing operators with optimum flexibility to meet the demands of their respective markets at any point in time. AllCorePlusXSM services reduce upfront and operating costs, complexity, and time to market, while providing a risk-free path to next-generation communications.
To get the latest information on WiFi Calling and advanced IP communications, follow us on Twitter.
Interop has its World Headquarters in Fort Myers, FL, USA, and Regional Headquarters in Dublin, Ireland as well as Network Operations Centers (NOCs) in Fort Myers, Florida, USA; Dallas, Texas, USA; and Dublin, Ireland.