FORT MYERS, Fla.—March 20, 2014—Interop Technologies, a provider of core wireless solutions for advanced messaging, over-the-air handset management, policy control, and connectivity gateways, today announced that Union Wireless, a division of Union Telephone Company, has launched the Interop cloud Multimedia Message Service (MMS). The technology enables Union Wireless subscribers to exchange messages combining text with audio, video, and images.Union Wireless, headquartered in Mountain View, Wyoming, provides advanced telecommunications services to subscribers in Wyoming, Northwestern Colorado, and Northeastern Utah. The Interop solution affordably supports the delivery of large volumes of multimedia messages, ensuring that messages are delivered and displayed properly by optimizing message format based on the receiving device's characteristics.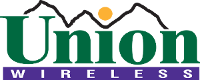 Growing smartphone penetration and use of technologies such as visual voicemail and group messaging have contributed to rising MMS volumes in the United States. Subscribers sent more than 74 billion MMS messages in 2012, a 40 percent increase over the previous year, according to CTIA-The Wireless Association®.
"We selected Interop's MMS technology due to its reliability and proven ability to support the expanding number of smartphones on the market," said Eric Woody, Chief Technical and Operations Officer, Union Wireless. "By choosing the Interop cloud deployment option, we were able to launch quickly without a large up-front investment."
"We are pleased to support Union Wireless as it enables its subscribers to maximize their use of multimedia messaging," said John Bickford, Senior Vice President, Regional US and CALA, Interop Technologies. "With an industry-leading message delivery rate, our highly reliable MMS technology helps Union further its competitive edge in the Rocky Mountain region."
About Interop Technologies
Interop Technologies is an innovative provider of advanced messaging, over-the-air provisioning, policy control, and connectivity gateway solutions for mobile network operators worldwide. With a range of flexible deployment options including cloud, private cloud, and turnkey, Interop enables operators of all sizes to launch new communication services quickly. All Interop solutions feature modular, scalable architecture that makes migration to next-generation technology simple. Interop Technologies maintains its corporate headquarters and a network operations center (NOC) in Fort Myers, FL, with a fully redundant NOC and offices in Dallas, TX.