FORT MYERS, FL, USA & DUBLIN, IRELAND—Nov. 2, 2015—Interop Technologies, a specialist in virtualized IMS infrastructure and IP services technologies for telecommunication service providers has appointed Fintan Lawler as General Manager for EMEA following the launch of Europe's first end-to-end cloud-based IMS core and IP services suite in September.
Lawler, an experienced executive with a 17 year track record within the telecoms industry has held senior positions with Eircom, Etisalat and Digiweb Group. Lawler has also worked as an expert consultant on "Quad Play" rollouts in Qatar, UAE and Saudi Arabia specializing in commercial rollout, content procurement and strategy.
"The telecommunication industry is undergoing a period of profound and rapid change and innovative new technologies will have a dramatic impact on the service delivery and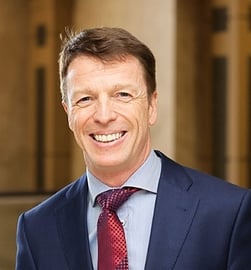 profitability for the entire sector over the next decade," says Lawler, "Interop Technologies is at the forefront of this seismic shift and the launch of CorePlusX? in Europe and upcoming customer announcements highlight the potential of the IP revolution to deliver the advanced services designed to capitalize on both current and newer LTE networks."
Interop's CorePlusXSM suite is an innovative end-to-end Infrastructure as a Service (IaaS) solution that enables companies to rapidly deploy IMS, VoWiFi, Voice-Over-LTE (VoLTE), VoLTE-Roaming (VoLTE-R), and Rich Communication Services (RCS). Additionally, CorePlusX? Offers Policy Control, Diameter Gateway, Home Subscriber Server (HSS), Auto-Configuration Server (ACS), Entitlement Server and End User Clients to provide secure, centralized, and high-performance advanced IP communications for the networks and devices that make up the IP Revolution.
Lawler will be joining a number of senior Interop executives at events in November including MVNO Networking Congress in London where Stephen Zitnik, EVP and CTO of Product Management at Interop will present on the benefits of leveraging virtualization to drive MVNO success.
Rich Communication 2015 in Berlin will welcome Josh Wigginton, SVP of Product Management for Interop to a lively panel debate that discusses the challenges of creating RCS interoperability among different geographical regions.
John Dwyer, CEO, Interop Technologies added, "The addition of Fintan to our team and our investment in dedicated datacenter capacity in Europe underscores our commitment to help operators rapidly and cost-effectively launch profitable, in-demand IP services for today's networks with a proven path to meet subscriber demands that capitalize on next generation LTE deployments."