Written by Diana Goovaerts, US Editor at Mobile World Live.
A panel of equipment vendors noted regional US operators can use VoLTE technology to boost spectral efficiency and recycle old voice spectrum for LTE to meet growing capacity needs, but must first work through technical hurdles related to location-based services.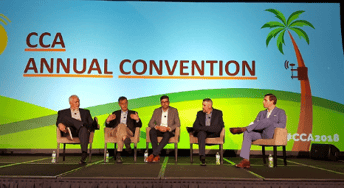 Josh Wigginton, VP of product management at Interop Technologies (pictured, second from right), explained one frequently used VoLTE network roaming model, known as S8 Home Routing, sends all traffic back to the home network for processing. He noted the setup presents a problem for a number of services which rely on location data.
Read the full article at Mobile World Live