When it comes to providing consumers with a fresh selection of smartphones, device manufacturers have not disappointed this year, and all signs indicate that 2014 will bring an even wider range of choices. Just last week, Wireless Week reported that Samsung is expected to maintain "its rapid fire device launch schedule" by introducing up to five smartphones early next year.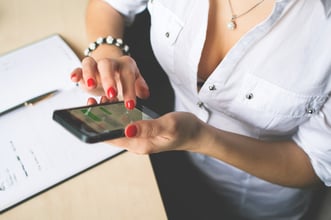 For operators seeking to offer the latest, hottest handsets to their subscribers, keeping up with device trends can be challenging. Even when the ability to offer a new phone is secured, MMSC compatibility can be problematic, resulting in customer frustration when multimedia messages aren't delivered or displayed properly.
That's why it's critical to choose an intelligent MMSC with the ability to address compatibility issues prior to handset introduction. By selecting a vendor that validates device compatibility with the MMSC in a lab setting, you can pave the way for a seamless market introduction. Also, a vendor that designs and maintains its own MMSC rather than reselling someone else's can often modify its code to resolve handset issues quickly rather than relying solely on an OEM for a fix. Learn more about why our MMSC is smarter here.