Written by Tim Banks, Editor of the Mobile Industry Eye.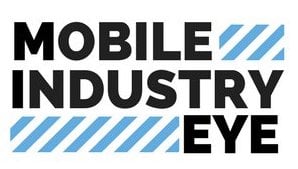 Mobile messaging has had a big year. Where once email was the preferred way for brands to communicate, it's messaging that is now proving itself as the most effective channel through which to 'speak' to consumers. Not just as a marketing function but at all points throughout a customer's journey.
EZ Texting –

69% of consumers

would like to be able to contact a business via text

LivePerson –

Two-thirds of consumers

say they'd like the ability to message with brands

Sinch –

Consumers are 35X

more likely to open a mobile message than an email.
Is mobile messaging having a moment? We asked some industry experts about the trajectory for mobile messaging in 2020. Here's what they said…
Josh Wigginton, VP Product Management, Interop Technologies

Over the past 10 years mobile messaging has become increasingly fragmented as new chat apps offering innovative capabilities have entered the marketplace. The greatest benefit of RCS is that it's a standards-based messaging service with the ubiquitous power of SMS. Not only does it deliver new experiences for consumers and enterprises, but RCS also enables new business opportunities for mobile operators.
The lack of an immediate business case for RCS has delayed the push aspect of its adoption, but RCS A2P capabilities with plugins, chatbots, and AI has enabled brands to create use cases that are attracting users and proving their profitability.
Early trials of RCS use cases have resulted in much higher open and click-through rates than any other available marketing channel. Now that global Tier 1 operators have committed to launching the service and OEMs are working on interoperability, we should see a significant increase in RCS momentum in 2020.
Read predictions from IMImobile, Twilio, OpenMarket and other industry experts on the Mobile Eye.