Written by Isabel Butcher, sub-editor of Mobile Time.
During the Mobile World Congress (MWC), which will take place between February 24th and 27th, the Finnish Unikie will launch a messaging solution for companies for the Apple operating system, the Unikie iOS RCS business.
This is the first RCS (Rich Communication Services) solution accredited by the GSMA in the market for iPhone users.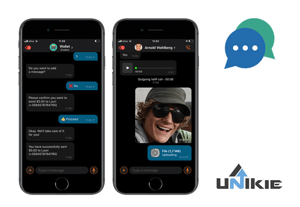 The Unikie solution allows the sending of commercial RCS messages to iOS devices, more specifically to handsets from the iPhone 5. The accreditation was carried out on two RCS networks (business messaging platforms from Interop Technologies and Mavenir RCS) and the scope of the test included the UP 1.0 P2P and UP2.0 A2P messaging test cases (messages sent from applications or software to people). Full GSMA accreditation indicates that Unikie Messaging applications are compatible with the A2P RCS Universal Profile 2.0 module and therefore interoperable with RCS networks of operators that support RCS (business) messages.
Read the full article on Mobile Time