Advances in technology can often be a great leveller in industries, and the telecoms industry is no exception. The availability of new technologies in various markets has changed the expectations of consumers and businesses irrevocably. No longer is it possible for traditional telcos to charge for voice calls, as consumers now expect their mobile to be used more like a computer than a traditional phone.
Now, new OTT players are using these new technologies to meet and exceed the expectations of consumers and play in the same market as traditional telcos. Of course, a whole range of new technologies has enabled them to do this, as well as the Cloud in general, but there's one particularly levelling technology in the telco market right now that enables operators of all sizes to compete, that's IMS.
New Expectations
When we look at today's telco customer, whether they're a corporate or an consumer, they're looking for different services than they were a decade ago. For example, the business customer wants their calls going out over IP networks as VoIP can significantly reduce their telephony costs. For both end users and businesses, being able to access all their information from their devices regardless of where they are is expected. And so they want their data, WiFi and cellular network to come from just one provider.
This is the world that operators are playing in today and if they can't effectively compete in it, they will wave goodbye to their customers and to their market position shortly thereafter. However, IMS allows operators, regardless of their size, to be all things to all people.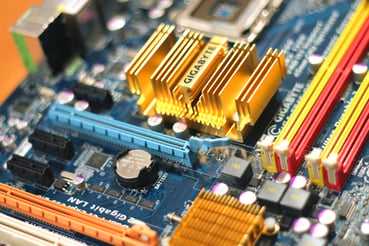 What is IMS
IMS (IP Multimedia Subsystem) is an architecture that allows multiple IP services over a network system such as VoWiFi, text messaging, VoLTE, RCS and more. Today, operators don't even need to build out the infrastructure. Instead, they can simply choose a vendor with a virtualized IMS core, built on 3GPP standards, to provide all the infrastructure, functionality and tools that an operator needs to offer the latest in advanced IP services.
The Benefits of Hosted IMS
By choosing a hosted or managed IMS core network system, operators get all the benefits of being an IMS player with none of the upfront costs. With significantly reduced maintenance costs, operators can deploy, mange, scale and evolve their IMS capabilities. Operators also don't have to worry about interactivity or security, as vendors such as Interop Technologies use highly secure, standards-based architecture.
The components of Interop's CorePlusXSM are modular and can be tailored to specific market needs. Whether it's an IMS Core, VoWiFi, VoLTE, VoLTE-Roaming, or RCS, operators can be assured that subsequent services launched, no matter the order, will be fully compatible and easily integrated. In terms of security, a virtualized IMS core can integrate into any existing policy architecture, while a security gateway (ePDG) provides border security between WiFi access networks and the IMS core, authentications, and IPSec tunnel. So there's no need to be concerned about future compatibility issues or security.
With a hosted or managed IMS, operators don't have to use their own resource to build the infrastructure. There's also no need for operators to employ an extensive team to install and manage physical hardware and complex IP services - with a managed service, a team of in-house IMS experts are on hand to manage the IMS system. All of this adds up to a significantly reduced CAPEX across the board.
Additional advantages of a hosted IMS core is that operators can easily scale up or down as needed and significantly accelerate the time to market for new IP services. In a telecoms market that's currently extremely competitive, the advantage of getting new services to market quickly, first-mover advantage, can be the difference between winning those customers or playing catch-up.
Advances in technology have changed the telecoms industry forever but as is often the case with technology, it's also opened up new possibilities. The tier 1 operators no longer hold all the cards. It's a level playing field now. An operator of any size can use a hosted IMS core to launch new services and punch above its weight; it's just about choosing the right vendor to partner with.